Learn how to add games to your PlayStation Classic and also play games from other consoles like the NES, SNES, N64, PSP, Dreamcast, and more using RetroBoot. We will provide an overview of everything you need to know about RetroBoot.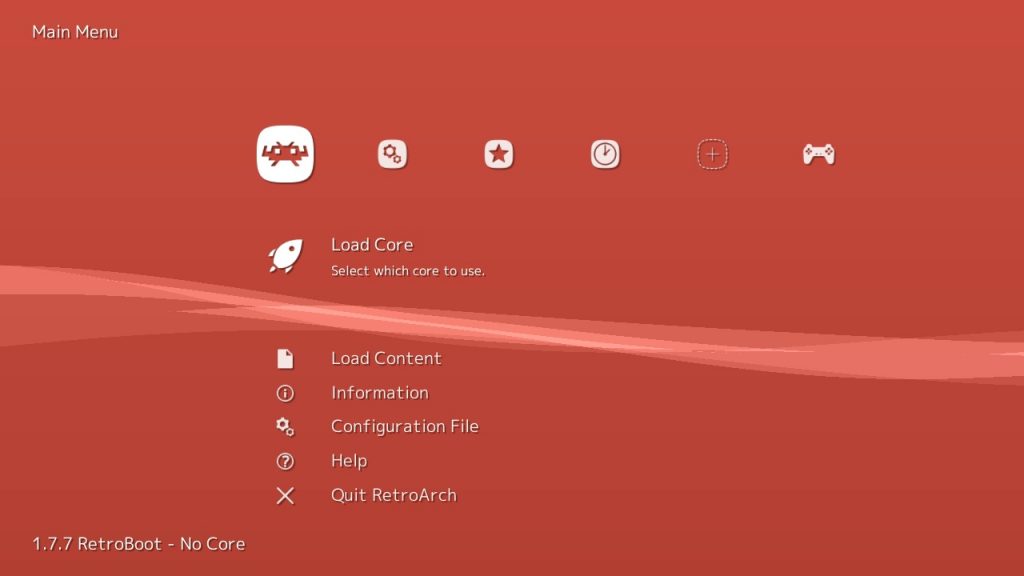 Contents
---
Overview
RetroBoot is one of the three tools you can use to add more games to your PlayStation Classic including AutoBleem and BleemSync. RetroBoot, compared to the other two, is a bare minimum, stripped down way of adding games to your PlayStation Classic. RetroBoot is a version of RetroArch that you can launch on your PlayStation Classic. It is super easy to install and setup.
This is RetroBoot's interface. All of your original games and added games will be launched here.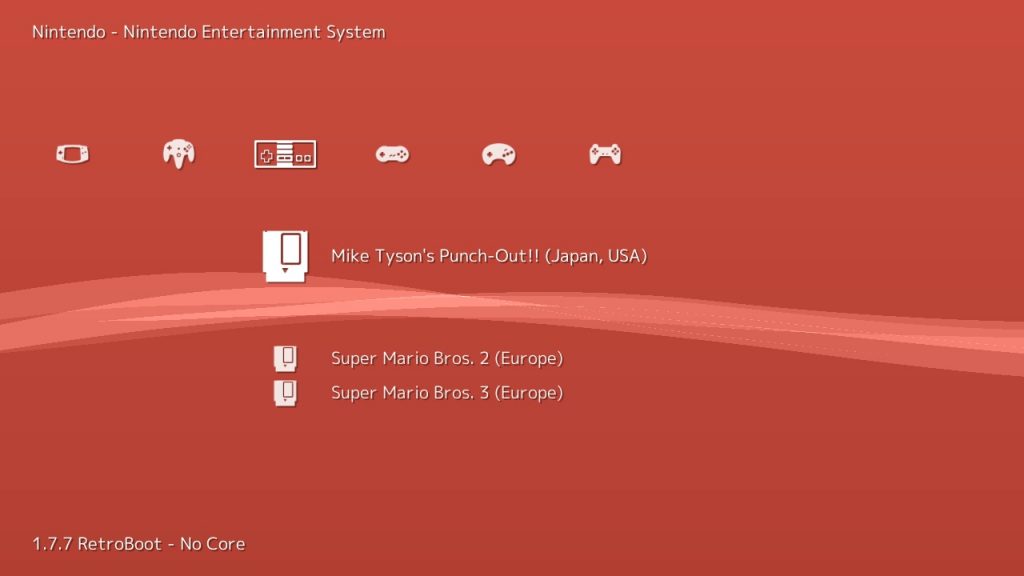 Let's get started with the RetroBoot installation process. The setup can be done on both a Windows or Mac computer. In this tutorial I will be using a Windows computer but the overall setup is the same with a Mac.
---
Installation
Before we begin, you will need
Windows or Mac computer
Compatible USB drive – I am using this USB flash drive and confirm it works.
1. First, you will format the USB flash drive. Connect it to your computer, locate the drive, right-click it, and press Format…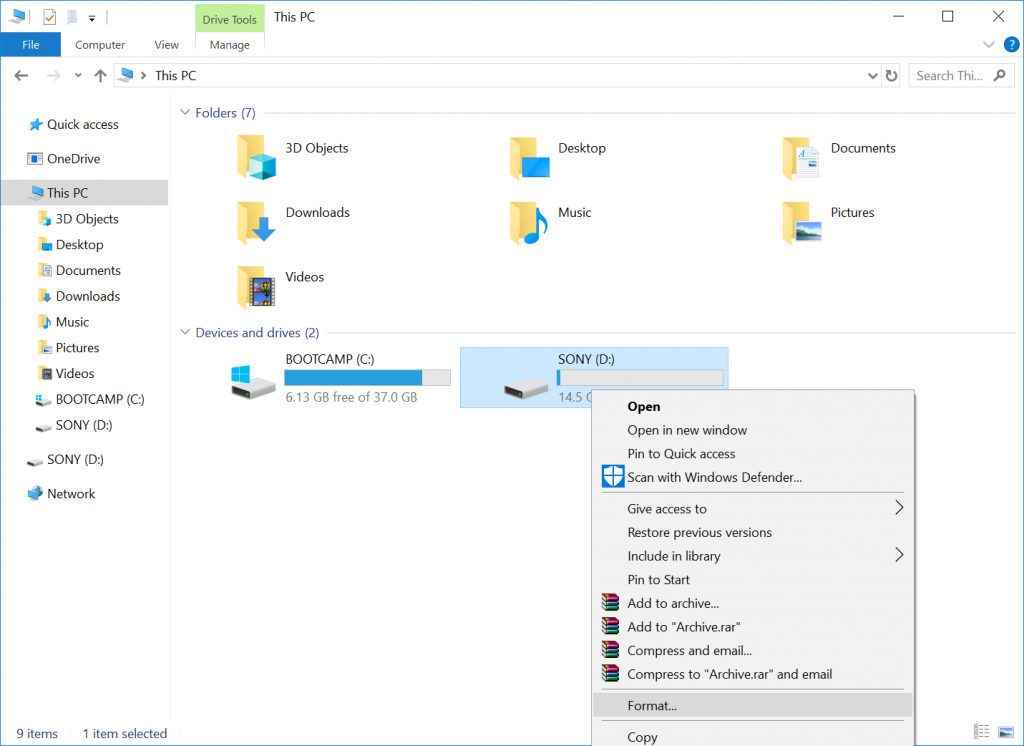 2. Select FAT32 (Default) for the File system and name the Volume label SONY (all caps) then press Start.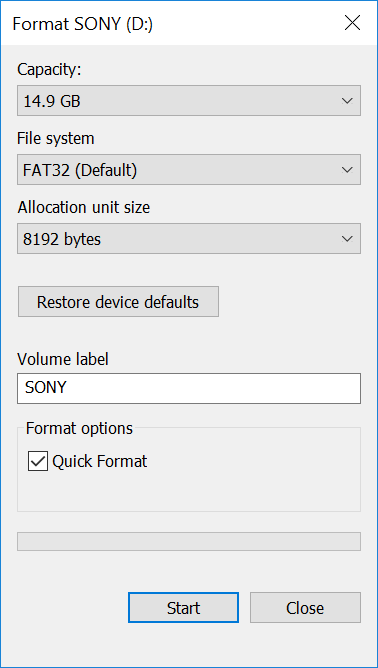 3. Hit OK when prompted to format drive.

4. After the drive has been successfully formatted, download the RetroBoot Standalone .zip here.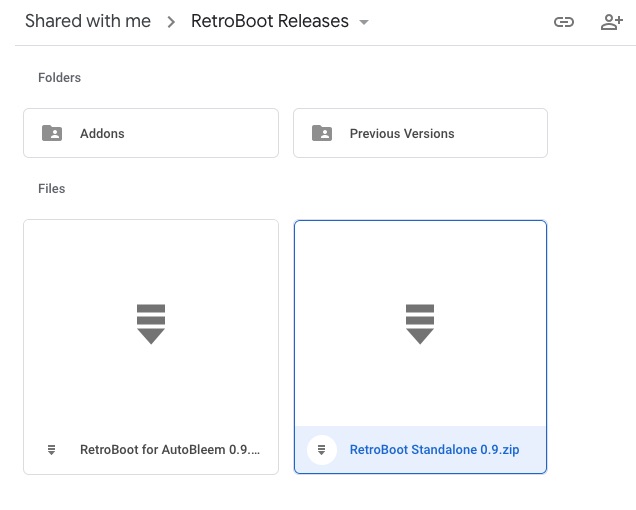 5. Extract the files from the RetroBoot .zip file into your formatted USB flash drive.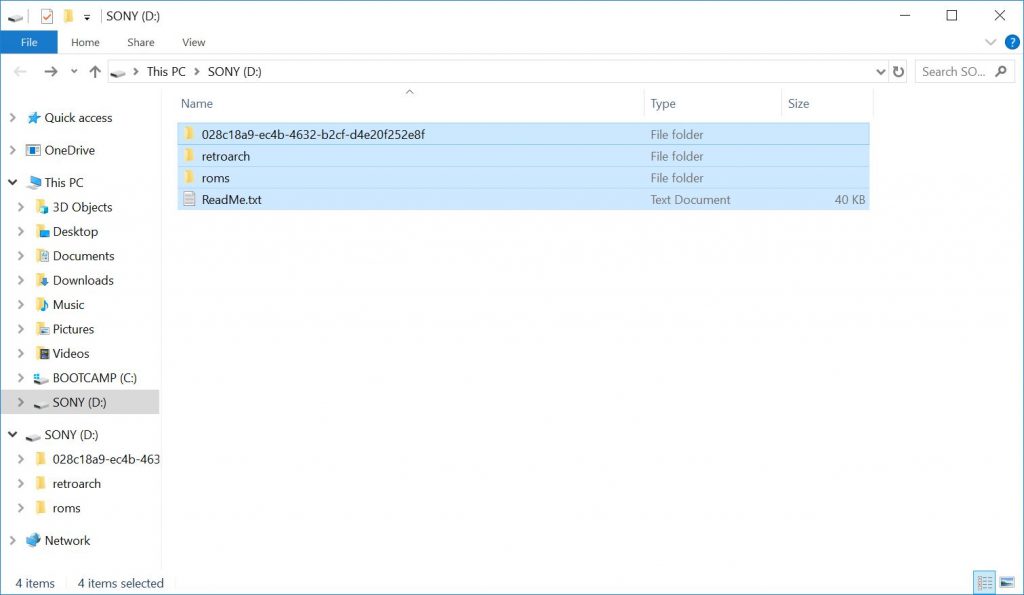 The RetroBoot setup to the USB drive is done. We will now show you how to add more games (including games from other consoles) to the PlayStation Classic.
---
Adding More Games
1. Open the roms folder and create a new folder for each console of the game you will add (example: create a folder named "N64" if you are adding a Nintendo 64 game).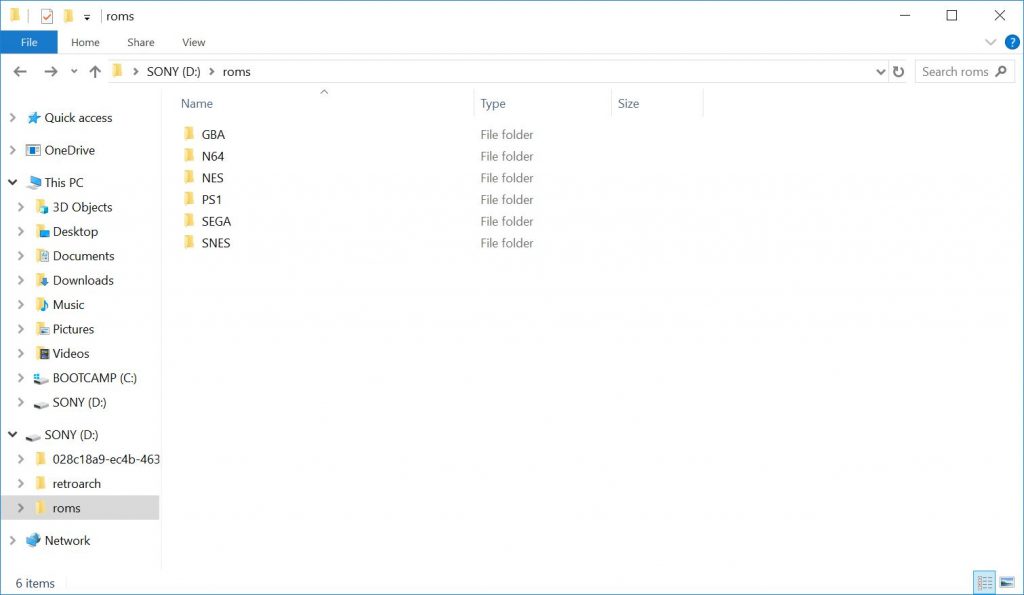 2. Add ROM files to appropriate folders (example: all PlayStation ROMs in PS1 folder). PS1 ROM files should be in .bin and .cue format or .pbp format.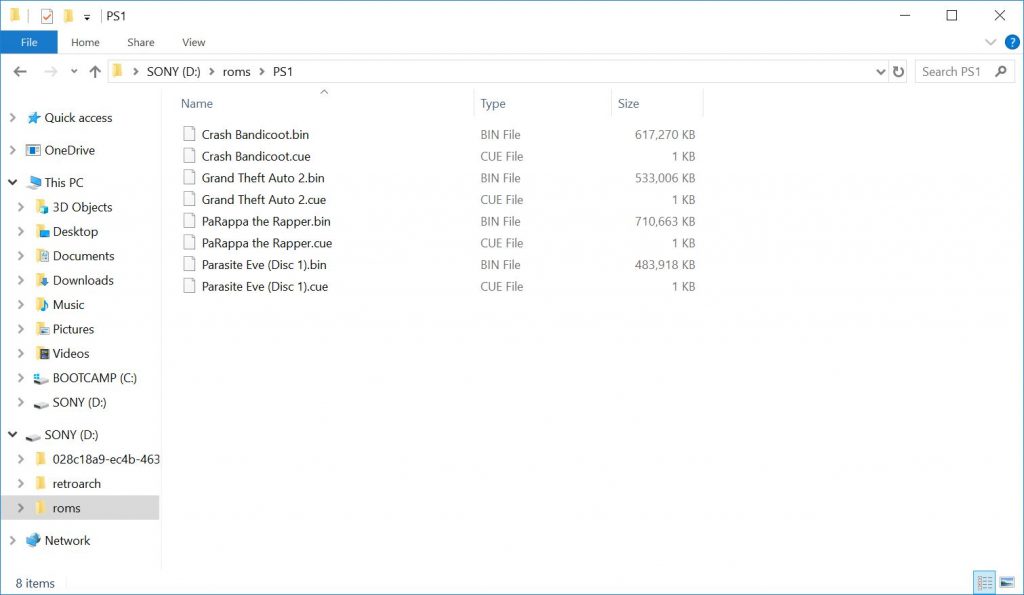 3. Now safely disconnect the USB flash drive from your computer. If this is the first time running RetroBoot on your console, you will need to disconnect the power cable first, then connect the USB flash drive to the second controller port, reconnect the power cable, and turn it on when the light on the console turns orange. You only need to power cycle the console the first time.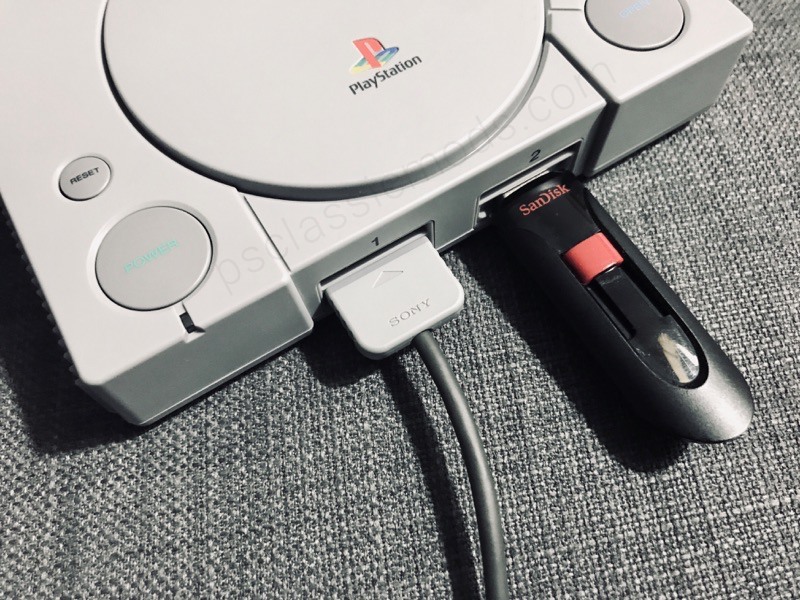 4. RetroBoot will launch. You will now need to scan for the additional games you added. Go right to the + icon and press X on the controller to Scan Directory.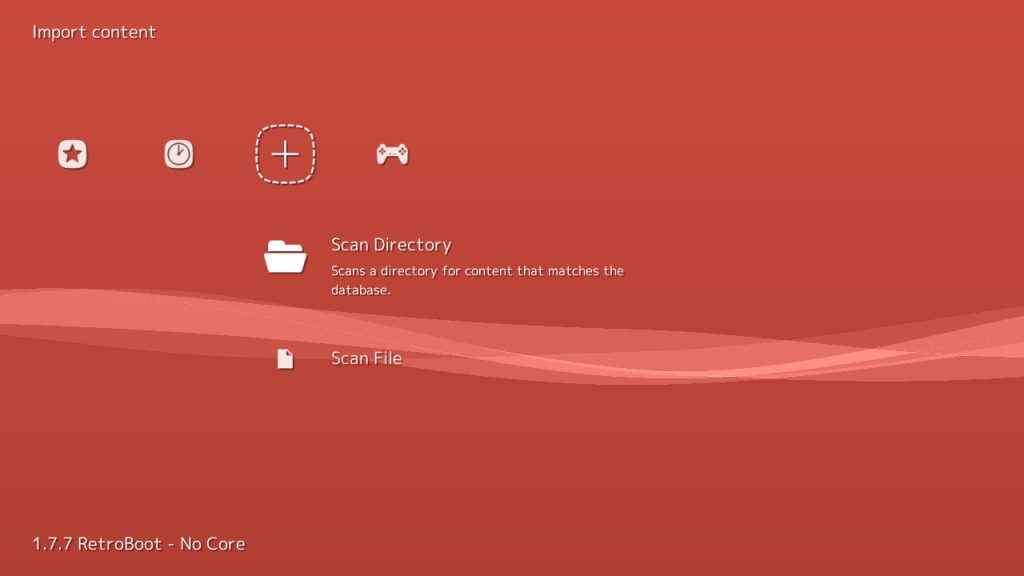 5. You should see the console folders listed. Press X on the controller to <Scan This Directory>.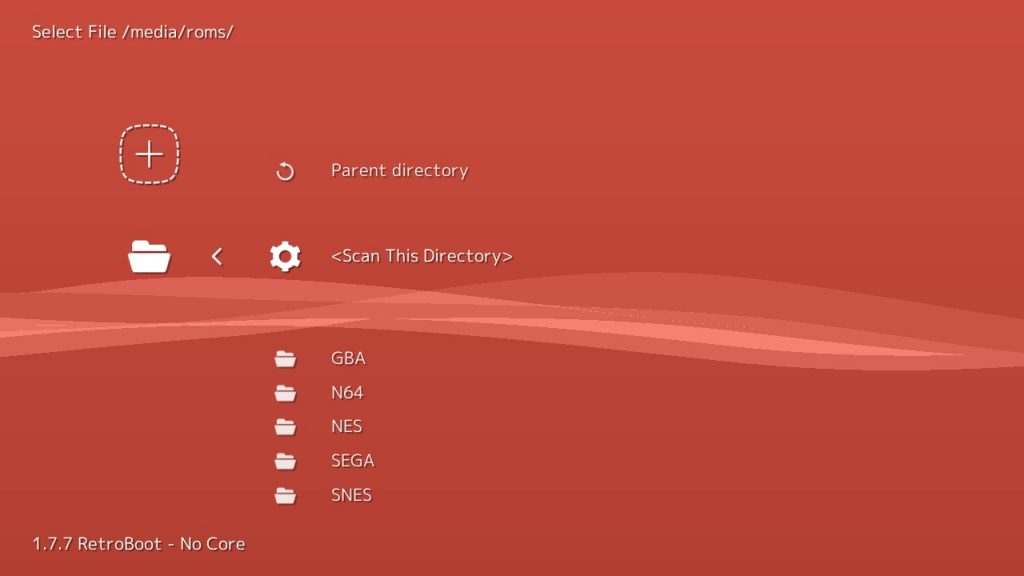 6. It will begin scanning. Once it is done, you can go back and you should see all of the console icons.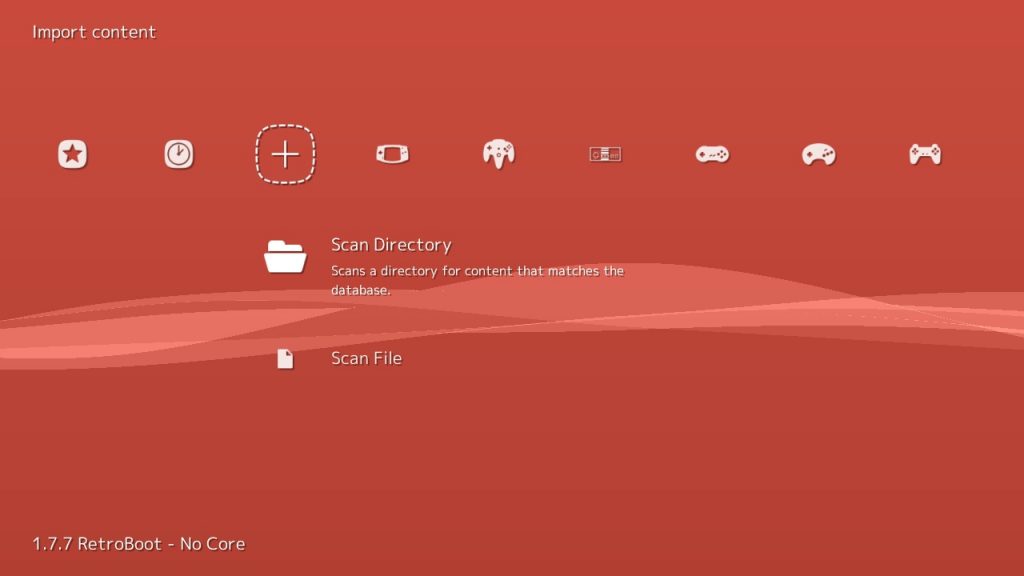 7. Each of the games will be under the specific console. To launch a game, first select it.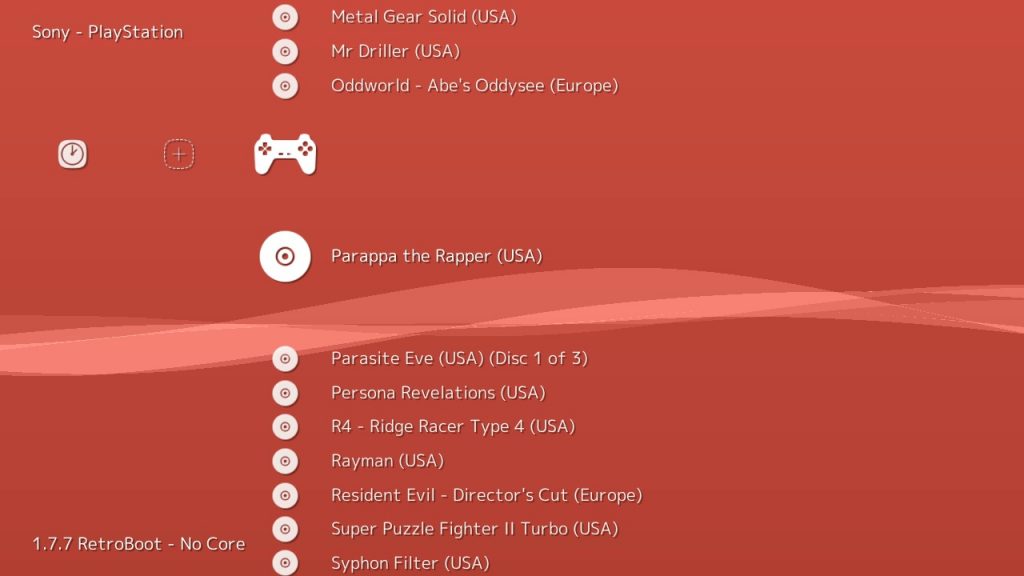 8. Press Run.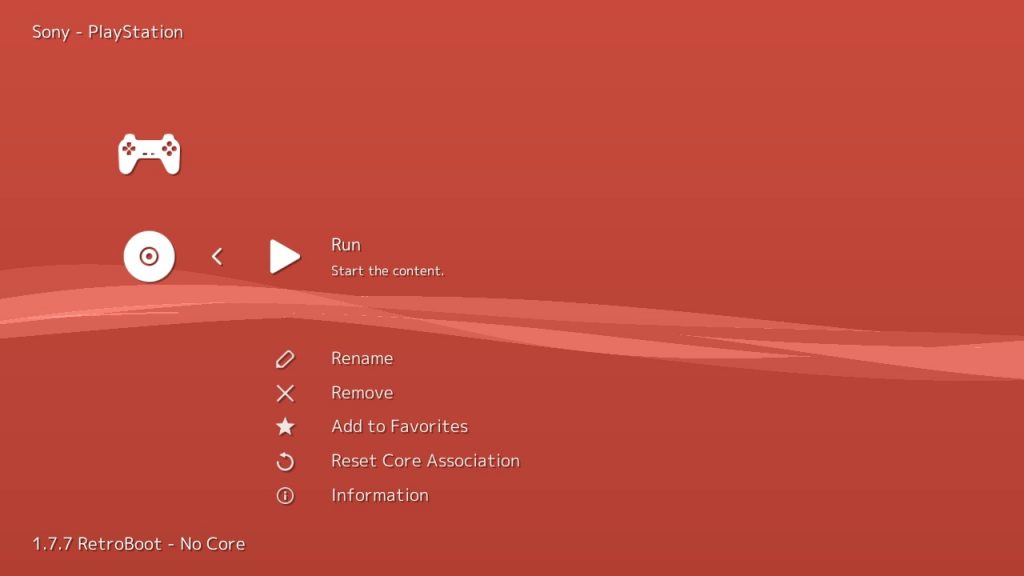 9. If this is your first time running the game, you will need to select a core that matches the console. Any of the core on the list should work, however if you run into any problems you can try a different core.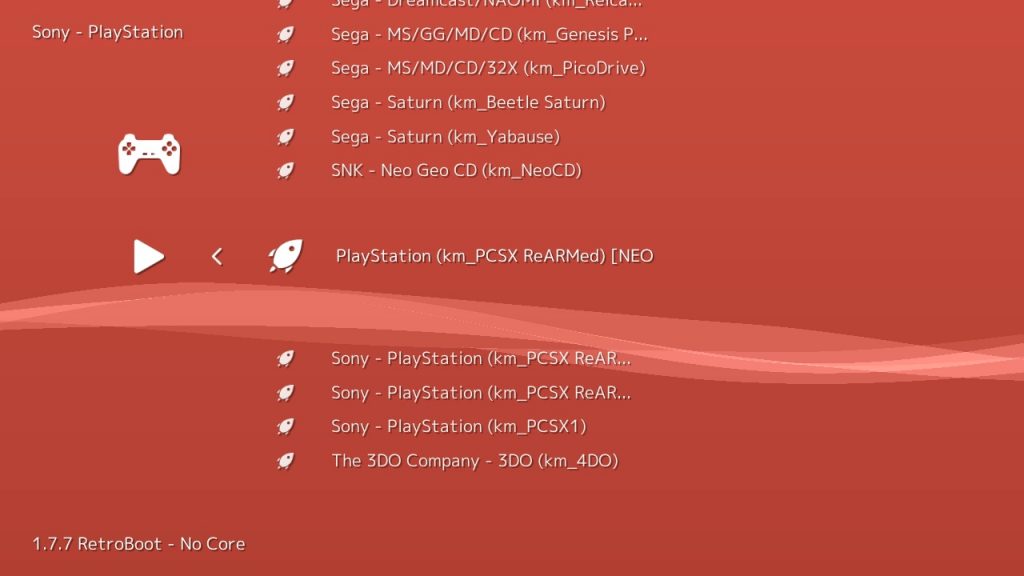 10. Now hit Run.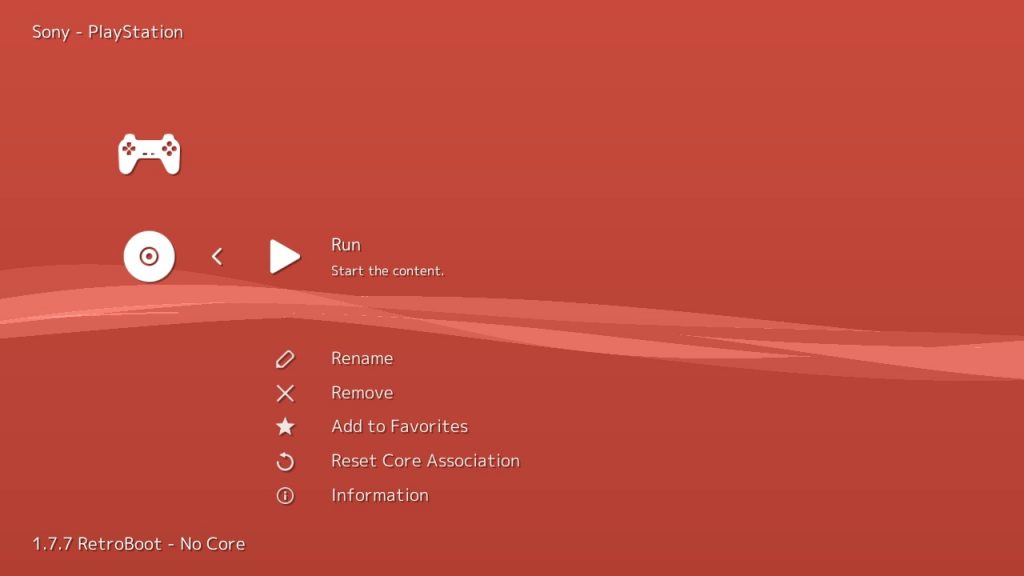 If there are any problems running the game, we recommend that you try another core. To do this, select the game, and go to Reset Core Association. This will allow you to select a different core to run that game.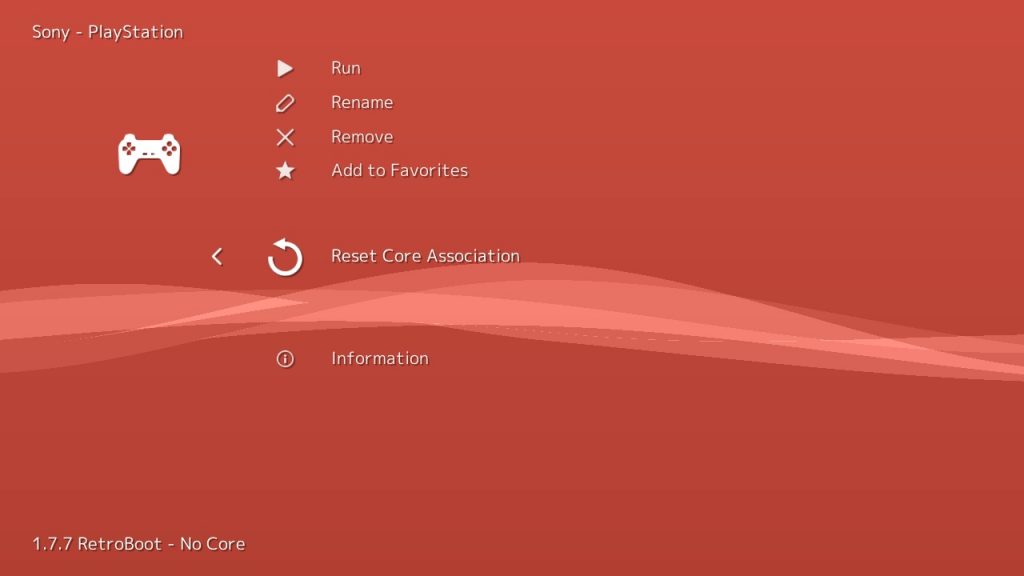 When you playing a game, you can press Start + Select on your controller to access the RetroBoot menu which allows you to restart, quit, save, load, and more.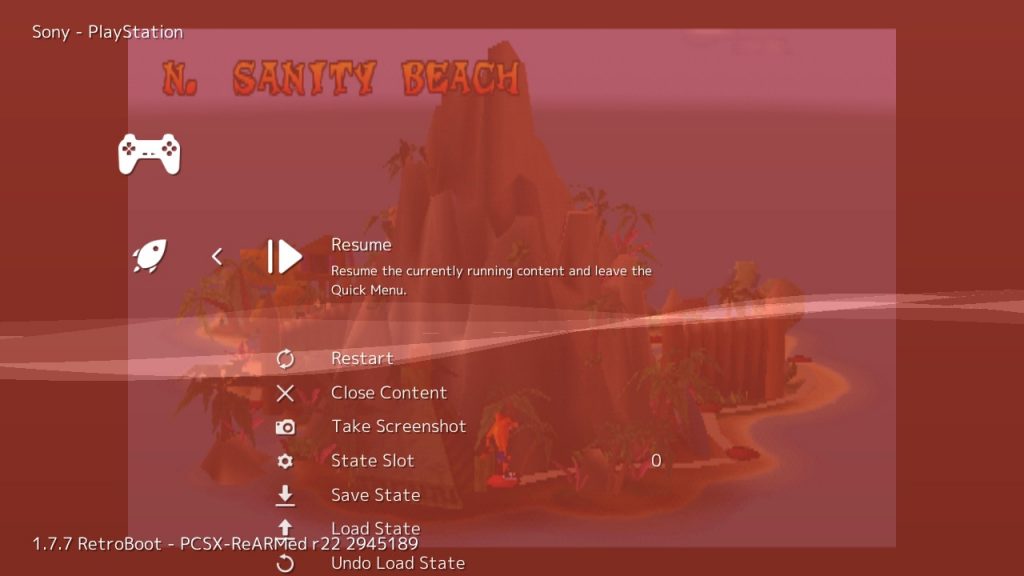 ---
FAQ
Q. How can I play two player games if the USB flash drive is connect to the second controller port?
A. Since modding the PlayStation Classic involves connecting a USB flash drive to the second controller port, you may wonder how to play two-player games while using AutoBleem or RetroBoot? The solution is simple. You connect a USB port in the second controller port which will allow you to connect your second controller and your USB flash drive.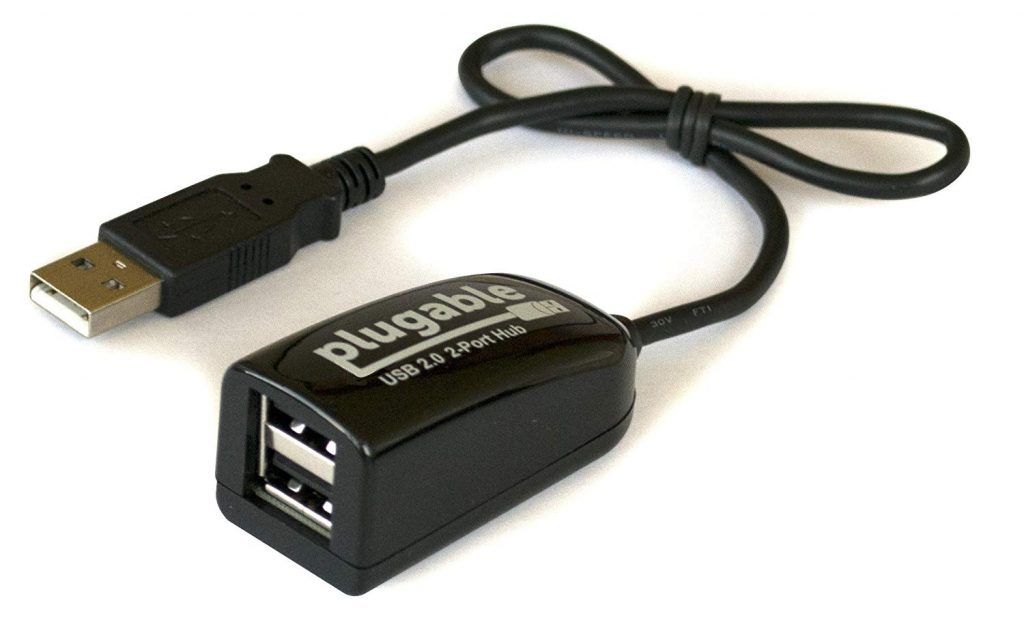 We have tested this one from Amazon and can confirm it works.
If you have any question or comments, please leave a message below.